Ghost,Paranormal & Mysterious Unexplained Activities Covered by Mainstream News-Media ( Electronic & Print ) :
Bombay Haunting :
Case 1
Over 16 years, a spacious, uninhabited bungalow, in the bylanes of JVPD scheme and in the neighbourhood of many Bollywood stars including the Big B, is being gradually reclaimed by the elements of nature. An array of imported cars gathering dust in its compound, a mass of vegetation and thick undergrowth now cover the prime property worth crores.
Neighbours swear that the property takes on a new dimension after sunset. The chirping of birds, the only residents of the bungalow, reach a crescendo and what follows is an abrupt silence and the presence of an eerie energy.
Neighbours further claim that the owners of the bungalow, which is now under government custody, apparently vanished into thin air after they were accused of pilfering money from a public limited company they had floated.
Case 2
Numerous water wells of Mahim which never run dry, are not only a Mecca for the water tanker operators, but also a source of forbidden mysteries.
With water tankers parked on the either side of a lane, right behind the Paradise cinema, lies a building called Ram Sakit and in its compound is a sealed well, supposed to possess the spirit of old lady Sulochana who met her watery grave on the very spot, over 20 years ago. "I knew the lady, who was in her fifties and hailed from a Maharashtrian family. It was around 10 am when she stepped out to wash her clothes and slipped into the well and died," claims an old resident adding that the entire neighbourhood believes she still appears during Amavasya and vanishes in the morning.
The belief is said to be so strong that a person called Richard, who claims to be the landlord, carries out exorcisms of laying flowers on the well (see pix) everyday, to mollify the spirit, which is said to not be malicious in nature.
Case 3
In less than a kilometer radius of the Mahim railway station, lies the dreaded Nasserwanj Wadi, where no local likes to venture after midnight. "Don't venture inside or you will get possessed. Don't expect any one from the area to come and help you," warned a group of ladies standing near the gate as this reporter approached the wadi (old settlement) compound.
Folklore has it that the property once belonged to a Parsi gentleman called Nasser, who was brutally burnt in a cabin close to a well inside the compound. "The gruesome murder was committed around 16 years ago, but the Parsi landlord still takes his daily stroll over here after midnight, keeping a watch on his property. He is known to torment anyone who crosses his path," alleged Francis, a resident.
Francis confessed that moving out of his house was a total taboo for him and his family and they always kept a crucifix and slept with a light on. "More than seven people have lost their lives here, within a span of one year after the Parsi landlord died, so we concealed the well under a pile of rubble. But this has not really helped," he alleged.
Case 4
Eight months ago, in a scene right out of Omen, a huge, black dog appeared out of nowhere and made the second floor corridor of a building in Santa Cruz (W), his permanent home. His uncanny presence coincides with the death of a lady, simply known as "second floor ki bhabi", who committed suicide after a tiff with her husband.
The dog simply doesn't budge from his place; he just sits there quietly. But every night, he lets out a series of low frequency howls and a veiled lady appears and strolls in the corridor. Next, the silence is broken as the building lift mysteriously comes to a standstill on the floor, as if on command, casting ghastly shadows from its tube light.
"The veiled lady never harms anyone, but has all the neighbours scared to death and they refuse to even speak out her real name. You just have to be in the building at midnight to feel her presence," alleged 23-year-old Nadeem Sheikh, a local resident.
Case 5
A famous South Bombay hotel is supposed to have a friendly ghost in the form of its original architect. Folklore has it that the Frenchman, who created the blueprints, went off on a trip to his country in 1903.
On his return, he was stunned to find that the hotel frontage had been made in the reverse direction, and committed suicide. His ghost is still believed to manifest in the old wing, but has never bothered anyone.
Case 6
Close to the Pawan Hans quarters, near the Juhu aerodrome is a century old peepal tree, which residents claim is the home to a 20-year-old girl called Salma who poured kerosene and set herself ablaze for no apparent reason in 1989.
Her presence was so strongly felt that a resident called Anthony D'Souza, a devout Catholic, built a Hanuman mandir to protect residents from harm after he was apparently guided to do so in a dream. "On special nights, the girl can still be seen running, with her clothes still on fire and disappears into the tree," claimed Mehboob Sheikh, a local resident.
Case 7
In the backyard of SNDT, Girls College, Juhu are a few dilapidated structures, once used as staff toilets by the gardeners and other menial staff workers. Residents of the neighbouring building swear that post 1.30 am, sounds of a teacher thrashing her students can be heard clearly.
"First the lessons start, and the teacher can be heard reciting mathematical tables, invariably followed by thrashing sounds and the wails of children. It's been practically heard by everyone in our building and goes on till the wee hours of the morning," alleged Riyaz Ansari, a local resident.
"Once, out of curiosity, we formed a group of 10 boys to investigate the phenomena, but found only an eerie emptiness. By the time we reached back home, the cries from the structure had restarted and no one has ever dared to venture out there again," added Riyaz.
Case 8
With mangroves on either side, a narrow strip of road, which leads to Marve and Madh Island is notorious for many automobile accidents. It's said that a lady in full bridal attire, seen especially on full moon nights, distracts the drivers, which leads to the mishaps. Dozens of uncharacteristic sightings have been reported, not only by locals, but by staff of beachfront hotels who return from late night shifts.
The trick, they say, is to not look directly in to the mesmerising eyes of the beautiful lady and to just ignore her. Legend has it that an unknown bride was brutally murdered on her wedding night and her body dumped in the isolated mangroves over 25 years ago. The spirit is apparently still on the lookout for the culprits.
Case 9
In the dead of the night, it requires sheer guts to cross the dimly-lit Aarey Road, which connects Goregaon to Powai. Danger lurks not only from the leopards who come down from the National Park to feed on easy prey, but also from the paranormal.
The spirits, which seldom attack the locals, are known to target only outsiders, especially rickshaw drivers who would rather take a longer route to reach their destination than risk this terrain. A strange old man in white kurta pajama is known to hire a rickshaw. Within a span of 15 minutes, the man disappears into thin air, leaving the driver under a strange state of hynopsis.
Said one driver who was 'struck' by the spirit, "I felt as if I was surrounded by a flowing water body and was helpless. Covered in perspiration, I was vaguely aware of being approached by another man, who slapped me to get me to my senses."
Case 10
In the heart of IC colony, Borivali is an open garden plot so dreaded that no child has played here for the last 30 years. Old residents claimed that a gardener committed suicide here after fearing he would lose his job when the property changed hands. Said to be so possessive of the land, the gardener allegedly targets any child playing on the property, which is now covered in undergrowth.
Case 11
The mango groves surrounding the LIC colony at Borivali add a strange mystique to the quiet area. But it is the tall water tower, surrounded by huge boulders, known as the 'reservoir', which emits a creepy energy. Residents make it a point to never go near there alone. Those who have, complain of giddiness and vomiting, beyond the spectrum of medical science, that vanished within a week.
Case 12
Moving across the newly completed Jogeshwari Link Road stands a row of pink buildings, said to possess the spirit of an airhostess who was allegedly murdered in her second floor flat. Residents say that soon after her death, the company flat was allotted to another airhostess, who encountered a weeping lady on the terrace one day.
On enquiry, the sobbing lady stated that she was unable to go home, as the flat she was residing in had been occupied by someone else. When asked for details, she quietly pointed her finger at the same flat where the new airhostess resided, before vanishing in to thin air.
http://www.mid-day.com/specials/2009/apr/260409-Haunted-Places-Mumbai-Play-Ghosts-Paranormal-activity.htm
http://www.natgeotraveller.in/navigate_haunted.php
---
Himesh's song invites ghosts in Guj
Composer-singer Himesh Reshammiya, whose songs are racing up the music charts, would not have imagined that his popular score Jhalak dikhla ja... could face the flak for an apparently 'ghostly' link.
Residents of Bhalej, roughly 80 km from here in Anand district, have banned the song saying those who listen to it or sing it get possessed.
The villagers cited several cases to substantiate their claim.
For instance twenty-five-year-old Firoz Thakor was allegedly caught under evil influence 10 days ago while singing the song in the evening.
"He ate too much that day and started behaving strangely. He wasn't talking to anybody but himself and refused to budge from the place where he was sitting," recounted Firoz's elder brother, Aarif, who runs a roller-shutter shop in the village.
"He only became normal when we consulted the Maulana (priest)," he added.
His family members, however, didn't allow Firoz to talk to media because they feared it would bring a bad name to the family.
Isamiya Master, a retired schoolteacher in Thakor Mohalla, where several people have reportedly been possessed because of the song, recounted five other cases.
"Getting possessed by evil power is not a new phenomenon. But of late the trend has increased. The evil follows you because the lyrics of the song have the words Aaja aaja that invite the ghost," said the aged Master.
"Since the evil has 'infected' five to six people, we have decided that nobody here would play the song."
A shop owner in Thakor Mohalla, Rafiq Hussain, is aware of the superstition regarding the song.
"Transistors here catch Radio Mirchi and this particular song is played twice or thrice a day," he said.
"Although I don't believe in such superstition, I switch off the radio when elders ask me to do so. Why should we invite unnecessary conflict?" he added.
Interestingly, this Reshammiya score invites trouble only for members of the Muslim community.
For Hindus living in the village of about 8,000 residents, there is a Gujarati hit number Sanedo sanedo that is believed to invite evil, a witch that harasses women in particular.
"A woman, Sushma, died of cancer some years ago. People say her husband didn't perform any rituals after her death. The local belief is that Sushma possesses women who sing the song at a particular time of day," said Jayanti Patel, whose wife was apparently under the evil influence last week.
"My family members took her to an exorcist and they claimed that she got cured," he said while denying that a ghost or witch could possess someone for singing a song.
http://ibnlive.in.com/news/himeshs-song-invites-ghosts-in-guj/11986-8-0.html
http://entertainment.oneindia.in/bollywood/news/2006/himesh-reshammiya-020606.html
---
Ghost who spooks trains
A station in Purulia where no train has stopped in 35 years, apparently because of a phantom woman who dances on the platform or walks along the tracks, might come to life again.
Railway standing committee chairman Basudev Acharya said no passengers boarded trains from Begunkodor, nor did railway officials want to be posted at the station.
"Such an absurd thing shouldn't be allowed to continue," the CPM member of Parliament told South Eastern Railway general manager A.K. Jain today and urged him to resume operations at the station.
BSNL officer Pabitra Koi-barta, a resident of Begunkodor village, said word about the station being in the "grip of evil spirits" spread after a woman was run over while crossing the tracks.
"We have heard from elders about the accident. Panic had gripped the area then and people started avoiding the station. There were even reports of people being sucked in towards passing trains and villagers started taking detours to avoid going anywhere near the station," said Koibarta, 44.
Madan Gope, 65, said a lone railway employee used to man the station when people almost stopped using it.
"The railway employee told villagers he saw a woman in a white sari dancing in the dead of the night. Weeks later, he was dead. It was presumed that he had been killed by the ghost," said Gope, a resident of nearby Jhalda, 5km away.
The station employee who replaced the dead man apparently stopped coming to work four-five days later.
Gope had tried to take a peek at the dancing woman in white. "I had gone to the station hearing about the woman, but saw nothing," he said.
Railway officials denied the ghost theory, saying the station became useless after the narrow gauge line was converted into broad gauge "30-35 years ago" and trains started moving fast.
A senior official promised a "feasibility study to find out whether resumption of operations would be commercially viable since the chairman" had asked for it.
Local Congress MLA Nepal Mahato confirmed the fear of "unholy spirits" at Begunkodor and also suggested a remedy. "Quacks can be put in- to service to shoo them away," he said.
http://www.telegraphindia.com/1071225/jsp/bengal/story_8707498.jsp
---
Ghosts host these haunted houses!
Picture this. A young, successful husband; a beautiful, stay-at-home wife; a haunted house. What follows is two hours of chills and thrills and a hit Bollywood movie.
But wait, 'Bhoots' aren't limited to the make-believe world of the big screen. Kyunki, Delhi abounds in spots which have acquired the tag of being haunted by ghosts.
The fact of the matter is that what are otherwise suitable residences are believed to be bhoot bungalows haunted by tenants who nobody has a ghost of a chance of seeing! In GK I, for instance, House No W-3, situated opposite the police station there, has acquired the dubious distinction of being haunted by supernatural forces.
The history of the house reveals that an aged couple was murdered at this address more than a decade ago. As this couple had no children, advertisements published in newspapers asked legitimate relations of the couple to show up. Certain people did come forward to lay claim to the house, but due to want of substantial proof, nobody was granted possession.
''Various sounds, ranging from sobs to screams, emanate from the house. Also, certain people claim to have seen an apparition there. Children, in turn, are too scared to even go near the house,'' says Gaurav Kapoor, a software executive who lives in the locality.
Similarly, a 'numberless' house in Defence Colony's C-Block has been lying vacant for more than 20 years now. Apart from claiming to hear eerie sounds, residents of the area maintain that they have seen physical proof of the presence of ghosts.
Incidentally, 44 Ashoka Road — the official accommodation of the late Phoolan Devi at the time she was murdered — earned the reputation of being a haunted house. While the house remained vacant for quite some time, it finally found a taker in minister of state for social welfare Kailash Meghwal, who reveals that his family faced problems after moving in.
''Even after we moved in, neighbours insisted that they often spotted Phoolan Devi in the house. We conducted a puja and everything is fine now,'' says Deepak, the minister's nephew.
Close encounters of the spooky kind are also linked to a tree near the DDA flats in Qutub Enclave Enclave Phase II. People claim to have sighted a corpse hanging upside down from the tree. According to old-timers, the land on which the DDA flats stand today was once a graveyard. ''Though I have never seen the corpse myself, many of my friends contend that they have seen it,'' reveals Amit Kaul, a resident of the area.
According to a senior estate official, ''Some spacious bungalows in Lutyen's Delhi lie vacant because bad omens are associated with them. We do not want to publicise this since these houses are situated in prime locations such as BD Marg, Talkatora Road, Lodi Estate and Pandit Pant Marg. Since these sprawling bungalows are believed to be haunted by the ghosts of the dead, they are mostly used for wedding ceremonies or parties.''
While the existence of ghosts finds its believers, psychiatrist Sanjay Chugh, MD, maintains that such a line of thinking is irrational. ''Rumour works on deletion, distortion and generalisation. A simple example of this is provided by the monkey-man scare. During a state of emotional arousal, people are vulnerable and likely to believe in any explanation, however improbable it might sound. In this context, if somebody has been murdered or committed suicide at a particular address, the house concerned is immediately branded as being haunted.''
Too many spooks spoil the broth. Or so seems to be the flavour of haunted houses. Of course, real home truths are easier to live with than imaginary skeletons in the cupboard!
http://timesofindia.indiatimes.com/city/delhi-times/Ghosts-host-these-haunted-houses/articleshow/20500.cms
---
Ghosts host these haunted houses!
Cynics refute the eyewitness account of all ghost sightings. They believe the limitations of human perception and mundane explanations can account for such sightings; for example, a sudden eruption of noise, a gush of air rattling the windows, or lights from a passing vehicle reflected through a window at night, or shadow images on the wall.
However, it is difficult to believe how the limitations of human perception could happen to many a dozen people who witnessed a white sari clad woman jaywalking a crowded Delhi street. People honked the woman from their cars and woman, blissfully ignorant, came under the wheels of a car and disappeared.
Pareidolia, an innate tendency to recognize patterns in random perceptions, can cause people to believe they have seen apparitions. Reports of ghosts "seen out of the corner of the eye" may be accounted for by the sensitivity of human peripheral vision. But, on the face of the jaywalking woman incidence, it is difficult to believe a big mass of people paralysed by pareidolia.
A woman ghost wearing white sari and glide around with a candle is a popular sighting in many parts of Delhi. The sotto voce conversations during heady cocktails, confession to priest at churches, and even innumerable blog postings refer to these sightings.
Many websites including some blog sites including my Opera Blog has listed the sighting of a white sari clad woman in Delhi Cantonment. Possibly the lady was a hitchhiker while alive, hence she waves at lonely passersby to stop. If denied, she runs swiftly along side the vehicle.
A white clad woman sighted at sector 9 of Dwarka, a new colony of New Delhi, was really scary.
The eyewitness recounts: ""Near metro station of Dwarka , there is a lady in pure white sari .. who sometimes appears .. othertimes disappears while walking …she knocks the doors of the cars passing through that road … even if the car is running at a high speed … she'll run along and knock the door of your car .. If you stop the car you are gone. Shocking!"
The eyewitness one night took a person by name Vaibhav with him to confront the spectre. They drove through the winding lane and almost did see nothing until they came across an upside down autorickshaw which had a white sari clad lonely woman weeping beside it. Surprisingly she was taking snaps while bellowing.
Many are of the opinion that we have had more and more of these wandering white sari clad vengeance filled ghosts ever since Bollywood forayed into the realm of horror. It kicked off a genre of Indian horror movies which always been associated with isolated and haunted mansions -- a white sari-clad woman holding a candle at midnight walks towards a foggy graveyard.
http://www.hindustantimes.com/India-news/NewDelhi/White-sari-clad-woman-spectre/Article1-314466.aspx
---
Ghosts spook high-end homes
The Twilight Zone. Paranormal activity. These are words that suggest utter drivel to rationalists of every hue. And maybe a settle-down on the sofa to watch a creepy flick for the rest of us, when the mood takes us, that's it. But there's perhaps just enough in the tale to have a little sting: Ask around and you'd might be surprised to find more than a handful of urban legends around you — in your locality, office, and well, home.
Is there more to spectral tales than meets the eye? Curiously enough, while there might seem to be distinct boundaries between the "two worlds", the dividing line may be a little thinner than one imagined. And that's where ethereal anecdotes have their genesis. We, at SundayET decided to get a little off the beaten track, and try and find "haunted houses" around, and how they affect real estate prices in the mortal world.
Just to start was enough. The 'fear' is palpable, and certainly weighed in coin. The dread of inviting wraith attention actually makes quite a few real estate agencies clam up! Says a property dealer, on condition of anonymity, naturally "Talking on issues like this discourages clients, and you can earn bad publicity leading to losses in your business."
Maybe, given its hoary history, Delhi, the first city, belongs as much to "them" as to us. Writers have even taken off on the idea, a la "City of Djinns". The list, on enquiry, of haunted houses in Delhi is eyebrow-raising long. But perhaps the most infamous one can be found the Capital's posh Greater Kailash area.
A particular house is valued at around Rs 10 crore, and has been vacant for the last six years. Forget about buying the property, not many house-hunters even bother to check out this place. Reason? The unhealthy reputation the building came to inherit after an old couple living there was found murdered.
The financial capital of the country, too, has its own share of the eerie. In fact, some of these "haunted" houses are located in the plushest zones of the city. A flat at Grand Parrari Towers, Kemps Corner, is said to be, put bluntly, possessed by spirits.
The spine-chilling touch conceals a tragedy: all three generations of the family living here committed suicide, with the last case occurring in 2004. Another bungalow at the 12th Road, Juhu, where real estate prices are perpetually defying logic and gravity, is simply not able to fetch the right price.
For, the locals claim to have heard other-worldly 'voices' emanating from the house, presumably discussing the finer points of life in limbo. Keeping with the metros, in Chennai, some houses in the D'Monte colony, which is just off TTK Road, are believed to be haunted. Some of these have not been inhabited for at least 10 years. This is prime property too — being in close proximity to Park Sheraton Hotel, real estate prices here can easily fetch more than a cool crore.
http://articles.economictimes.indiatimes.com/2007-03-04/news/27677214_1_real-estate-prices-houses-property-dealer
---
Bullet Baba's temple in Rajasthan
In India a village has built a temple for Motor Bike and people are worshiping the deity.
Yes – it is amazing and bizarre but true. You must have heard that in Hindu Mythology there are many Gods one can worship. In India there are temples for Elephants (in the form of Lord Ganesh) and even rats. But believe it – people have established a Royal Enfield Bullet Motorbike as the deity and worship it – for saving them from any accidents and misfortunes.Superstitions are there in all religion and all countries, with no exceptions to scientifically advanced countries like America. What makes people worship this totally unfamiliar "God" is an interesting story.
There is a village – Chottila – on the National Highway No.65 – between Jothpur and Bali in Rajasthan, India. It is here the "Bullet Baba Temple" is established. Some 20 years back, one Ombana alias Om Singh Rathore, the son of the village leader, was travelling in his Royal Enfield Bullet bike on this highway.
Just where the temple is situated now, there was a big pit and a tree and Om Singh died in a road accident – crashing on the tree and falling into that pit. It was just another bad accident for the people of that village, but what were happening after that made them froze in terror.
Police visited the accident spot, enquired about it and took the bike to the Police Station. A police constable in that station says "the bike which was seized and put inside the station-compound was missing the next day and was found at the accident spot. We thought somebody is playing a mischief and took back the bike to the station.
We emptied the petrol tank and bound the bike with iron-chains, but again the bike was found missing and when searched, it was standing at the accident spot. That's all .. all of us were frightened like anything"
These events were enough for the villagers to go crazy with fear. They built a temple at the accident spot, put the bike there and started garlanding it to do poojas. Drivers passing that spot have become devotees. One of the drivers met with accident in the same spot and said the "dead" Rathore came and helped him to get up and rescued him.
This news spread like wild fire and from then on "Bullet Baba" has become a popular deity in the area with Poojas, Bhajans and worships by every one.
http://www.indiatribune.com/index.php?option=com_content&view=article&id=8578:bullet-babas-temple-in-rajasthan&catid=125:general-news&Itemid=400
http://articles.timesofindia.indiatimes.com/2010-12-24/india/28222198_1_motorcycle-expedition-pilgrimage-patron-saint
---
Spirit of lust
There have been cases across the globe where people have claimed to have had a sexual encounter with a ghost — of even being raped by it. Though there is no scientific proof of this possibility, experts admit that spirits can, indeed, rape but there's no question of them having the power to impregnate you. SHALINI SAKSENA tells you more
A chief engineer working with a private organisation was a disturbed man. He was being tortured by three women spirits who tried to lure him for physical favours every night. The spirits — succubus (a female demon appearing in dreams who takes the form of a human woman in order to seduce men, usually through sexual intercourse) would get violent if the man tried to resist the advances. He once had to be hospitalised because he had a chest wound that needed stitches. Asked how he got hurt, he said the women had tried to kill him with an axe. The treating doctors believed that he had hurt himself with an axe.
Perhaps the most noted case of incubus (male version of succubus) dates back to 1974. Carla Moran, a single mother, was living with her sons and daughter in California when, quite suddenly, an unseen entity (said to smell foul like rotting meat) would physically attack her and even rape her, sometimes in front of her sons and daughter. She is also reported to have said that, at times, two smaller entities were also present to hold her down.
While the experience these people underwent may have been real for them, the question remains — is it possible for spirits to rape a human? Is it possible that like things work in our world, they work the same way in theirs? Is it possible for spirits to have feelings as we do? Is it possible for them to trouble us? Is it possible for them to control us?
According to true-story movies like The Entity, Hawa and the latest one from Bollywood, Haunted, it is possible.
"We have always spoken about the good and the evil spirits in movies, books and fiction. But we should first understand what spirit means. The word 'spirit' has been derived from the Latin Spiritus which means the breath. It can also mean courage, vigour, personality or feelings. That means without a spirit, you are not living. It is the personality of a person which survives his/her physical death. 'Ghost', on the other hand, is the name given to spirits which ever walked this Earth as humans which also means 'returns from the past'," says Gaurav Tiwari, CEO and founder of the Indian Paranormal Investigation Society, a part of the US-based ParaNexus Association (an agency for worldwide serious anomalous researchers).
So, is it possible for a ghost to touch a person — rape a girl, beat them up? "We are yet to discover a lot of strange and hidden facts. Though we can't disprove all the haunted cases, we can't prove them either. We can learn about it only if we keep an open mind and accept what is still not yet discovered. A lot of cases are reported every year from all over the world where the client complains of being physically troubled by unknown entity/ies.
Delhi-born, world renowned psychic medium based in the US, Riz Mirza tells you that there have been cases where people have been physically touched by spirits. "Logically speaking, why couldn't this touching be of a sexual nature? This is a very complex topic because there are other reasons why some people encounter ghosts and some never do. Our own emotional energy can create, and I really mean create, not imagine, a real entity that can haunt us," Mirza explains.
And is it possible for a woman to become pregnant with a ghost child as shown in Paheli? "Books on demonology describe two kinds of inhuman spirits (those who were never human — a superior inhuman species) which gain energy from sexual activities with humans. They are called incubus and succubus. They are also said to be reproducing through human beings. Though there is no evidence of this, we have stories on this in the folklore of Rajasthan, Bihar, Bengal and other parts of India. People who complained about sexual encounters with spirits really made us wonder if these spirits really exist or is it the belief system or the frustration of the sub-conscious mind which releases itself through fantasies to make such claims. As we were able to treat these clients by boosting their inner strength psychologically, they live happily without any repeat encounters. There is a possibility a naughty human spirit turning impish but it can't reproduce for sure," Tiwari states.
http://www.dailypioneer.com/341774/Spirit-of-lust.html
---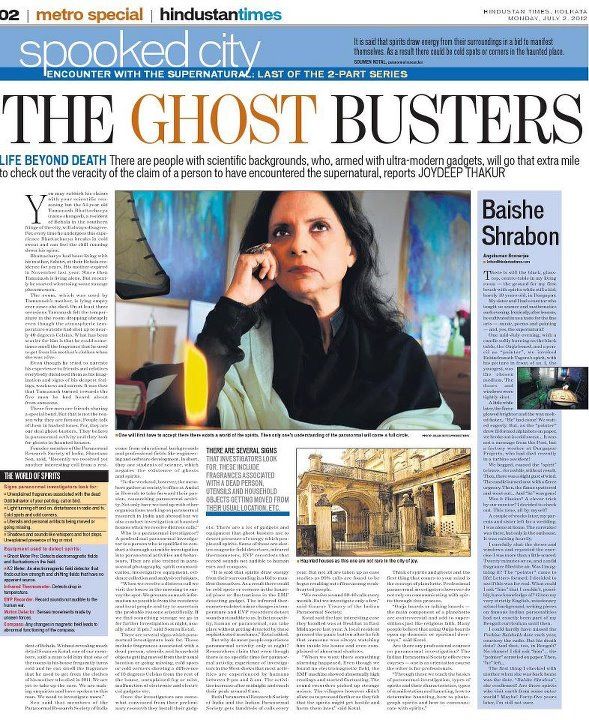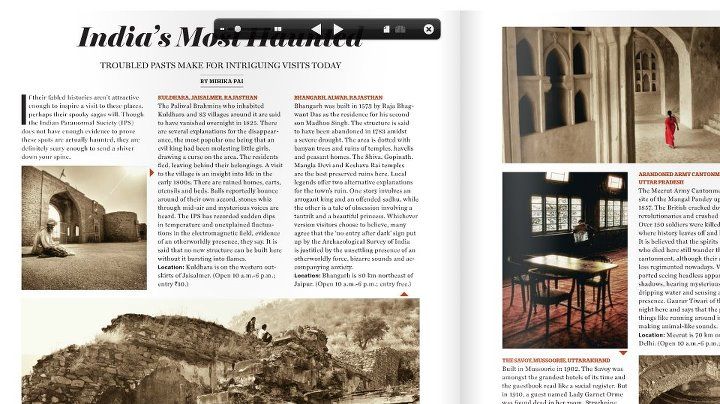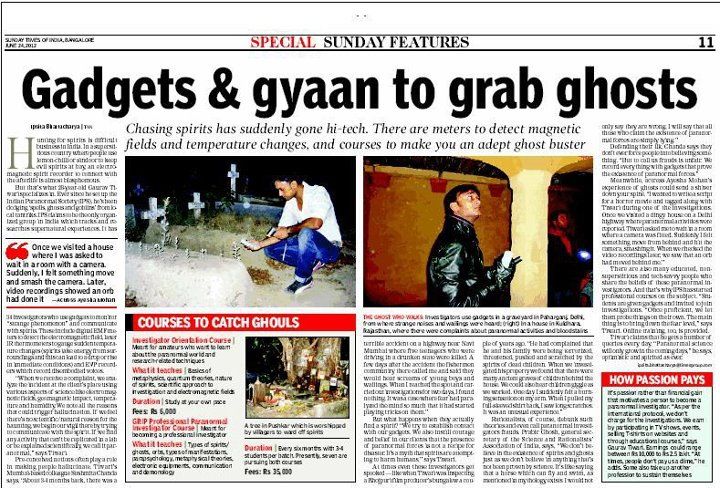 ---
The ghost that tried to sell me her house
First, I should say that I don't believe in ghosts. Never have. I'm far too sensible ever to be spooked by the unexplained or mysterious.
But when the postman told me: 'They found her lying on the living room floor; she'd been dead for two weeks,' his words sent a chill down my spine.
They still do, more than a decade later, because those words were the final twist in the tale of my very own ghost story.
It was shortly after my much publicised divorce in 1999 that I began house hunting; looking for a new headquarters for me and my four boys, our nanny, and visiting relatives and friends.
Up until then, we'd been in a huge sprawl of a manor house, complete with 17th-century spiders, and I wanted something altogether more compact, with easy access to shops and bus routes for the boys to attend their various schools.
I really fancied one of those gorgeous Regency terraces in Leamington Spa, but when the agent rang and told me about a large, detached, Victorian family house near Warwick Castle, with its own granny annexe and a picturesque well in the garden, I got 'that feeling' that perhaps this was the one.
He said the property was just about to come onto the market - he hadn't even prepared the details - but, perhaps, I would like to see it straightaway?
As my car crunched on the gravel of the imposing driveway, I was excited.
The castle loomed high on its hill nearby, the shops were near but not too close, and there was a bus stop just a few houses away. The house was shielded by huge fir trees (very Narnia, I thought) and a large double gate had been opened for me to enter.
As I approached the door, it was opened by a white-haired elderly lady who was friendly and chatty as she showed me around what was clearly a much-loved home.
She said she'd brought up her children there - but they now lived abroad and were pressing her to sell the house and move into a retirement flat. She said she'd be sad to leave, but happier to think the house would ring to the sound of children's laughter again.
'Well,' I said, 'I've got an enormous family and we love parties!' and she seemed genuinely touched when I told her about us, where my boys went to school (her son had attended the same) and how we loved the area.
I did rather hope to win her over, because I didn't want her to put the house on the general market. I wanted to snap it up before others started looking around.
So, as soon as I got home, I rang the agent, told him I loved it, and offered the asking price. Deal done, he and I thought, and I immediately started dreaming of my plans for the place.
So I was devastated when, only a week or so later, the agent rang and told me that the house had been taken off the market, because the old lady had decided not to sell after all.
She sent her apologies, he told me, but said she simply couldn't bear to leave the place.
Was there anything I could do to change her mind, I asked? No, he replied: this sort of thing happens all the time in his world.
Very often, he added, vendors do it just to see how much money their house is worth while they make retirement plans.
Disappointed, I started house hunting all over again. But you never really forget a house that you've fallen in love with.
Then, out of the blue, about six months later, the agent rang to tell me the house was back on the market. It was now empty and ready for a quick sale for just a couple of thousand pounds more. Was I still interested? If I called around right now, he'd give me the keys and let me show myself around. My mum had been staying with us so I took her with me as she has a keen eye for property. We collected the keys and made our way.
This time, the gates were firmly shut, and I had to open them with the large, jangling bunch of keys I'd been given.
But, as we stood on the doorstep and I fumbled for the front door key, the door opened and the smiling little white-haired old lady was there welcoming us in, just as before. She apologised for the place looking so bare and unfriendly. She beamed when I introduced my mother, and then added: 'You know the layout, I'll leave you to show yourselves around . . .' With that, she shuffled off, a thin, pale figure, towards the kitchen.
The light was fading, I remember, so my mother and I decided to have a look at the upstairs rooms first, and work our way down. The rooms seemed huge without any furniture and the whole place echoed eerily. That was when I tried to switch the lights on, and realised the electricity had been turned off.
We made our way down the stairs and my mother called out to the lady, to ask if she had a torch. But we couldn't find her anywhere. I remember thinking how odd it was that she'd let us in, and then abandoned us in the dark.
Never mind, we thought, we'll have a quick peek at the downstairs rooms, and let ourselves out.
Even though there were no curtains in any of the tall, sash windows, there was very little light to see by. Outside, those massive fir trees cast long shadows, and the privacy I'd so valued suddenly became a bit gloomy.
My mum sat down and sighed: 'We can't really see anything now, but I can tell it's a wonderful house. Big, solid, sensible, lots of rooms: you could do a lot with this place.'
And as she chattered on, we both suddenly became aware that she was, indeed, sitting on something. Yet the room, like the rest of the house, had seemed utterly empty just a few minutes ago.
My mother sprang up - and we both peered at the large object she'd been sitting on.
In the dark, it seemed like a large wardrobe lying on its back in the middle of the living room. 'I don't like this,' my mum whispered. 'It's the shape of a coffin.'
Neither of us are superstitious, and we both instinctively know that most 'inexplicable' things can be explained somehow, and that imaginations run wild in the dark. But we both bolted for the front door, and only felt safe again once in the car, driving away.
Next morning, I called around to the estate agent to return the keys and explain why I'd left without closing and locking the gate.
The agent was adamant: no one could possibly have been there to let us in, he said. There were no neighbours with keys. I had the only set.
He explained that the old lady I had met the first time, the owner, had died quite suddenly, and her children had cleared out the place and put it back on the market.
That had all happened weeks ago. She was dead and buried. No way could it have been her who let us in yesterday.
But what about the huge box in the middle of the floor?
'The place is totally empty, I assure you,' he said, by now convinced I was a nutter.
To quell my fears, he offered to take me round to the house then and there. So we revisited it.
Again, the house looked warm and welcoming in the morning sun. And there was nothing in the living room, at all.
'Do you still want to buy it?' he asked.
'No way, not now,' I replied.
As I was climbing back into my car, the postman walked past.
'Are you going to buy that house?' he asked.
'No, I don't think it's right for me,' I sighed.
He went on: 'It's been with the same family for years and years. But it was very sad how the old lady died.
'She was in the house for two weeks before anyone found her.
'In the end, they had to break in - and there she was, just lying dead on the living room floor.'
Half of me is convinced I did the right thing by walking away from that house. The other half will always wonder.
Did that little old lady come back from the dead to make sure I bought it? She'd seemed so keen at the time that her lovely house should go to another big family, to fill it with joy and laughter.
Perhaps she returned, ghost-like, to show me around one last time?
But even that thought still doesn't explain the box in the middle of the living room. That was just one Gothic step too far.
http://www.dailymail.co.uk/femail/article-2004556/Anne-Diamond-The-ghost-tried-sell-house.html
---
'Soldier Ghost' Caught On Camera
A group of amateur film-makers believe they may have proof that ghosts really do exist after one of them caught something strange on camera.
George Gunn said he captured pictures of a ghostly apparition while out walking along a footpath in Outwood, near Wakefield, West Yorkshire.
Mr Gunn, a member of Outwood Community Video Club, said he thought the figure looked like that of a Roman soldier.
He said he had heard tales of ghosts being seen in the area.
But he added: "I still don't believe in them."
'Something peculiar'
The apparition appears to be still in the footage, but fades momentarily as two people jog through it.
Mr Gunn did not notice the figure until he reviewed his film later in the day.
Mr Gunn said: "I've had the camera for quite a while now and I have never had any problems with lighting or sun glare or anything like that.
"There is something peculiar about it."
Mike Hooley, who is also a member of the video club, said: "George rang me up and said: 'Do you believe in ghosts?'
"I said 'no' and I still don't but when I saw the film I was quite amazed really."
Members of the video club are now planning to do their own research into whether there were any Roman settlements in the area.
http://news.bbc.co.uk/2/hi/uk_news/england/bradford/7029051.stm
---
Poltergeist who scrawled on window' forced a family to flee
A family has been forced to flee their home after they became terrified by a poltergeist.
Even paranormal investigators were 'freaked out' by the activities that included the discovery of the word 'move' written onto a window at the house in Hull, East Yorkshire.
For Emma Keeitch, 31, and her family, the writing in condensation was the final straw and they left the house soon after.
The poltergeist echoes a case last week when the mother of 11-year-old Ellie Manning videoed a poltergeist opening a wardrobe door and moving a chair across a room.
Experts were called in to see what could be done at Miss Keeitch's house, but one of them became so scared that he was going to be attacked by a spirit that he also bolted from the house.
Now the family has been told that they will need to employ the services of an exorcist to rid the house of its spooks.
Paranormal psychic Steve Kneeshaw said: 'I have done many investigations but this is the worst one yet - it even freaked me out.
'It was a very intense evening and some of what happened was totally bizarre.
Emma and her boyfriend, Jamie Owen, 25, left their home with their four-month-old daughter Pheobie after waking up and seeing the message on their bedroom window.
She claimed that poltergeists had switched on stereos, spun pictures that were hung on walls and even threw a plank of wood into a bin.
She said: 'I've never believed in ghosts and always been very skeptical. But what has happened to us is too much - we just can't stay here any longer.
'We have tried to explain it away. You can blame the electrics or a draft for some things but not everything.
One of the investigators, Kellie Taylor, said that she was slapped across the face by one of the spirits causing her to flee.
As they continued to look around the house a television remote was thrown across the room and bedding moved by itself.
In his report on the events Elliot Ainley said: 'The house is definitely haunted and has poltergeist activity. There are two spirits haunting the house - that of a mother and that of a baby.
'The mother spirit seems particularly angry, probably at the way she died, which is why objects are being thrown about.
'We decided to do some glass divination, during which Kellie had her face seemingly lightly slapped by a spirit hand.
'Through this we determined that there were two spirits - a mother and baby and the names "Rachel" and "Sarah" also became apparent.
'They appear to have both died quickly and tragically. The master bedroom proved to be a very active area. All three of us were in this room calling out for the spirit when I had a TV remote control thrown across the room at me.'
A retired Church of England clergyman, Reverend Tom Willis, has now been called in and is expected to carry out an exorcism next week.
He said: 'The first thing you need to do is diagnose what is causing it then I simply bless the house and pray what is there is removed.
'Hauntings are usually lonely spirits that have refused to move on.
'I don't get scared by this as I'm not actually that psychic and haven't seen an apparition in 50 years.
'What I do brings relief to both the spirit and those bothered by it.'
http://www.dailymail.co.uk/news/article-1377249/Poltergeist-forces-family-home.html
---
Spooked staff refuse to work late at 'haunted' solicitor's office
A firm of solicitors say they are being spooked by dark forces and cursed with bad luck - because their building is number 666 on the street.
One member of staff was found dead by her desk after working late, three computer technicians have gone bankrupt and electrical appliances constantly fail.
On top of that, large puddles of water appear inexplicably on the floor when there is no sign of a leak and dead flies somehow wind up inside light fittings.
To make matters even worse, the office - once a Victorian home - is haunted by a poltergeist who moves stationary around and makes mysterious noises.
Sarfraz Khan, who runs LAC Solicitors at 666 Washwood Heath Road, Birmingham, said: 'Nobody likes to stay late here, come 6pm we are straight out the door.
'The place has an eerie feel to it, the fact that things go wrong all the time and the fact our address is 666 is no co-incidence. There are mysterious forces at work here.'
Sarfraz, 40, said the business recently took out an account with Lloyds TSB - only to find their account number included the digits 666.
Scared staff believe the number of the beast may be behind a spate of unfortunate incidents to strike the office.
The firm's five workers refuse to work late after one of their colleagues, a woman in her fifties, did so one evening and collapsed of a fatal heart attack.
Her body was discovered slumped on the floor at the foot of her desk the following morning.
Three technicians who were paid to iron out glitches in the IT system went bankrupt within months of working there and printers and fax machines keep breaking down.
The heating system is always malfunctioning, light-bulbs blow after only a few days and odd circles of water appear on the middle floor when above and below remain bone-dry.
Other odd occurrences include a manifestation of dead flies encased in light fittings and around window panes and maggots are found scattered across the floor in one room.
Then there is the ghost of a restless female spirit who wanders the old terrace building making strange sounds and leaving behind an icy chill.
Dad of two Sarfraz said: 'Since we've been here, we've had nothing but bad luck. Things are always going wrong in the office and I'm certain the number 666 has a part to play.
'That number is haunting us, it's included in our bank account number and we even received a grant of of £66,689.
'The worst bit of ill-fortune was the death of a colleague of mine. She wanted to work late one night as she had a lot to do and pulled an all-nighter a few years ago.
'When we opened up in the morning, she was lying dead on the floor. She was only in her fifties, in fairly good health but she'd suffered a heart attack.
'Nobody had stayed late into the night before then and nobody has since.
'But there have been so many other things from computer technicians going bankrupt to the printer and fax machines always going wrong.
'The heating seems to break down every couple of months, our internet constantly crashes when there are no problems with the main server and phones go dead when there doesn't seem to a be a fault on the line.
'Then there are light-bulbs which blow shortly after being screwed in, the odd patches of water and we get weird insect manifestations.'
Spooked staff refuse to work late at 'haunted' solicitor's office... where the building number is 666
A firm of solicitors say they are being spooked by dark forces and cursed with bad luck - because their building is number 666 on the street.
One member of staff was found dead by her desk after working late, three computer technicians have gone bankrupt and electrical appliances constantly fail.
On top of that, large puddles of water appear inexplicably on the floor when there is no sign of a leak and dead flies somehow wind up inside light fittings.
Ghost town: Sarfraz has had a catalogue of spooky events take place, and once saw a white shadow move across the office
To make matters even worse, the office - once a Victorian home - is haunted by a poltergeist who moves stationary around and makes mysterious noises.
Sarfraz Khan, who runs LAC Solicitors at 666 Washwood Heath Road, Birmingham, said: 'Nobody likes to stay late here, come 6pm we are straight out the door.
'The place has an eerie feel to it, the fact that things go wrong all the time and the fact our address is 666 is no co-incidence. There are mysterious forces at work here.'
Sarfraz, 40, said the business recently took out an account with Lloyds TSB - only to find their account number included the digits 666.
Sarfraz Khan, who runs the firm, is freaked out by the goings-on at the building in 666 Washwood Heath Road
Scared staff believe the number of the beast may be behind a spate of unfortunate incidents to strike the office.
The firm's five workers refuse to work late after one of their colleagues, a woman in her fifties, did so one evening and collapsed of a fatal heart attack.
Her body was discovered slumped on the floor at the foot of her desk the following morning.
Three technicians who were paid to iron out glitches in the IT system went bankrupt within months of working there and printers and fax machines keep breaking down.
The heating system is always malfunctioning, light-bulbs blow after only a few days and odd circles of water appear on the middle floor when above and below remain bone-dry.
Other odd occurrences include a manifestation of dead flies encased in light fittings and around window panes and maggots are found scattered across the floor in one room.
Then there is the ghost of a restless female spirit who wanders the old terrace building making strange sounds and leaving behind an icy chill.
Dad of two Sarfraz said: 'Since we've been here, we've had nothing but bad luck. Things are always going wrong in the office and I'm certain the number 666 has a part to play.
'That number is haunting us, it's included in our bank account number and we even received a grant of of £66,689.
'The worst bit of ill-fortune was the death of a colleague of mine. She wanted to work late one night as she had a lot to do and pulled an all-nighter a few years ago.
'When we opened up in the morning, she was lying dead on the floor. She was only in her fifties, in fairly good health but she'd suffered a heart attack.
'Nobody had stayed late into the night before then and nobody has since.
'But there have been so many other things from computer technicians going bankrupt to the printer and fax machines always going wrong.
'The heating seems to break down every couple of months, our internet constantly crashes when there are no problems with the main server and phones go dead when there doesn't seem to a be a fault on the line.
'Then there are light-bulbs which blow shortly after being screwed in, the odd patches of water and we get weird insect manifestations.'
Staff refuse to stay late at the firm after one employee who was alone in the building after work died of a heart attack
The psychic advised staff to hang religious artefacts on the walls to combat the curse but a catalogue of misfortune continues to haunt the workplace - as does their resident spectre.
Sarfraz added: 'Footsteps when there is nobody upstairs, raps against the wall by an unseen hand and blasts of icy air are all experienced regularly.
'I almost missed a flight to Germany once thanks to the ghost -I realised my passport had gone missing while travelling to the airport, despite the fact I'd checked I'd got it several times before leaving.
'After a mad dash back to the office, there it was, lying in full view on my desk. She is known for taking things and leaving them in different places.
'I saw her once, she was a shadow of white light that moved in front of me and drifted upstairs.'
LAC Solicitors are sandwiched between a supermarket and a clothes shop, both of which report no paranormal activity.
Colleague Javirya Bibi, 28, added: 'The strange goings-on are confined to number 666, it seems.
'I drove into work once with no problems, parked the car directly outside the office but when I went to drive home again, the brakes felt loose.
'I called out a mechanic and he told me the brakes had failed and was amazed that I had managed to drive to work in the first place. The car felt fine in the morning though.
'Phones sometimes ring but there is no voice at the other end of the line.
'I don't work late and I certainly wouldn't work here on my own, not in an office which has a curse and a ghost.'
http://www.dailymail.co.uk/news/article-1081782/Spooked-staff-refuse-work-late-haunted-solicitors-office--building-number-666.html
---
Ghost photo baffles experts
AN eerie image of a figure at a Scottish castle has got ghost experts spooked.
The scary shot was unearthed during the biggest ever investigation into photographic evidence of ghosts.
The picture, taken in May last year, shows a spectral figure in fifteenth century dress peering out of a barred window at Tantallon Castle in Fife.
No mannequins or costumed guides are used at the castle and photo experts have confirmed that no digital trickery was used.
Even ghost sceptic Professor Richard Wiseman admitted to being puzzled.
"It is certainly very curious," he said.
"We ran it by three photographic experts and they said it hadn't been Photoshopped at all.
"The figure appears to be in period costume, but we know 100 per cent that Tantallon Castle is not the sort of place that has dummies or costumed guides; they just don't go in for that sort of thing.
"I suppose it could be a visitor looking a little bit strange. Perhaps someone will come forward. Another possibility is an odd reflection of sunlight, but it does look very like a person. The explanation is not obvious."
Tantallon Castle, a ruined fortress dating back to the 14th century, stands on a remote rocky headland near North Berwick on the East coast of Scotland. It was badly damaged in an attack by Oliver Cromwell's forces in 1651.
http://www.thesun.co.uk/sol/homepage/news/2343015/Ghost-photo-baffles-experts.html
http://www.foxnews.com/story/0,2933,510896,00.html
---
Highlands is scotlands most haunted area
Inverness is the only Scottish venue on a paranormal activity show's UK tour because organisers believe the Highlands to be widely haunted.
Scots medium Chris Conway and historian Richard Felix, who appeared in television series Most Haunted, are touring with ghost hunter Denise Mott.
Their Psychic and Science event will be held later at Inverness's Eden Court.
Mr Conway said the audience would be able to take part in experiments to try and prove there is life after death.
The medium claimed the team had invented a device that helps to explore a theory that stone acts as kind of video recorder capturing past events.
Audience members will also be invited to take part in an experiment called the Human Pendulum, where a person rocks gently backwards and forwards in response to questions to a spirit.
Mr Conway told BBC Radio Scotland: "Pyschic and Science has been well received in England.
"For our one date in Scotland we chose Inverness because when we looked at Scotland the Highlands for some reason had the most haunted locations.
"Inverness was the most central location so we thought we could do the show up there."
Claims of ghost sightings have been made across the Highlands.
Culloden Battlefield, close to Inverness, has been the scene of sightings believed to be ghosts of men killed in the battle in 1746.
The ruins of Rait Castle, near Nairn, are said to be haunted by a girl with no hands.
Green lady - At Auldearn, also near Nairn, it has been claimed the ghost of Isobel Gowdie has been seen.
Gowdie was the subject of a witch trial in 1662 and her story was explored in a book by Emma Wilby, of the University of Exeter. The book was shortlisted for the Saltire Society Scottish History Book of the Year 2010.
On his website, Strictly Come Dancing contestant Russell Grant mentions the Aultsigh Inn on Skye among haunted UK sites.
Tulloch Castle in Dingwall is said to be haunted by a green lady and also two teenage girls.
In 2006, road construct firm Tarmac put the A9 in the Highlands as the second most haunted on a list of spooky roads after a family reported seeing an ornate coach and horses, along with bewigged footmen.
The road appeared again at number eight on the list following a sighting of a Victorian-clad man on a horse at The Mound between Dornoch and Golspie.
http://www.bbc.co.uk/news/uk-scotland-highlands-islands-15742394
---
The Inn at Freshford visited by paranormal society
A Bath pub has been contacted by a paranormal society following a number of spooky sightings.
The Inn at Freshford was contacted by the group, which is keen to investigate the family-run pub's ghostly inhabitants.
"For a long time regulars have reported seeing the apparition of a middle-aged man, who is often followed by a woman and a child," said Louise Cooper, who took over the running of the pub with her fiance Marc Hicks earlier this year.
The identity of the figures is unknown but those who have seen them describe them as being dressed in Victorian clothing.
The inn's barman Richard has often got a "creepy feeling" when he is working on his own in the evening.
He has even been known to yell at the spooky 'family' and tell them to go away, as it feels as though they are "always around him".
Louise added: "We do know that a notorious local highwayman, Jack Jones, was arrested by the landlord of the inn in 1784.
"He was later executed in Ilchester, [so] I wonder if he has any involvement in the appearances people have reported."
The 16th Century inn is believed to have housed several occupations over the years, including a butchers, a bakers, a bar, a shop, and a coffin makers, alongside space for a mortuary.
And co-owner Marc has even tried out the mortuary slab for size.
"I've laid out on it and it does fit a body perfectly," he said.
Marc added: "We knew it was an old building but we didn't think there'd be any [ghostly] sights, or even noises to be honest.
"I hear every evening, it's around about the same time usually 12pm/12.30pm, like a couple of thuds, real deep thuds.
"I've tried working this one out; it's definitely not the pipes.
The inn was once a bakery, a butchers, a bar, a shop and a mortuary
"For the first month or so I just thought it was the building moving but it was too regular".
It is the building's former past as a mortuary that has Marc thinking about the cause of the noise.
"The only thing I can think of is the bodies being brought in the evening - it's got that really heavy, deep thud about it.
"It's quite creepy when you think about it, what could have happened behind the scenes".
But whatever the result of the paranormal investigation, Marc is happy to share his pub with the spooks.
"As long as they keep themselves to themselves, I'm quite happy to be honest."
http://news.bbc.co.uk/local/bristol/hi/people_and_places/history/newsid_9130000/9130514.stm
---
Famous Ghosts in American History
Some of America's most famous citizens are now reported among its most famous ghosts. Abraham Lincoln, John and Abigail Adams, Dolley Madison and Andrew Jackson are among the spririts purportedly still lingering in the White House. Other tales of ghostly apparitions from unmanned ships to haunted paintings persist through history.
Portrait of Theodosia Burr
On December 31, 1812, the beautiful and vivacious Theodosia Burr, wife of wealthy Governor Joseph Alston of South Carolina, left her husband's plantation and sailed north on the Patriot to visit her beloved father, the famous Aaron Burr, in New York City. In early January the vessel was accosted off Cape Hatteras by ships of Great Britain, then at war with the United States, but was permitted to proceed on its journey. The Patriot was never seen again nor, with any certainty, was Theodosia. An angry storm that very night swept the coast of North Carolina. Some say that during the gale pirates boarded the Patriot, removed all valuables, forced passengers and crew to walk the plank, then sank the ship. But legend persists that Theodosia survived, that she was cast ashore in a small boat onto the Outer Banks, bereft of all possessions except a portrait of herself, and that, with her sanity completely gone, she was thereafter cared for by a Banker fisherman and his wife.
The years went by. In 1869 the strange woman became ill, and a doctor from Elizabeth City was called in to attend her. He did what he could, but it was clear that she had not long to live. As he was leaving the sick room, the poor fisherman's wife told the doctor that, as she had no money, he would have to choose something from the house for his pay. When he replied that he would like to have the handsome portrait hanging on the wall, the afflicted old woman sprang from her bed. "It is mine! You shall not have it! I am on my way to visit my father in New York, and I am taking this picture of his darling Theodosia!" With that, she grabbed the canvas, rushed through the door, ran down the surf, and walked into the ocean.. The next day, the portrait washed up on the beach. It is fact, not legend, that the doctor took the picture from Nags Head to his home in Elizabeth City, that a descendent sold it an art dealer who in turn sold it to a member of the Burr family, and that it exists today.
Ghosts of the USS Constellation
Sitting proudly at rest in Baltimore Harbor, the USS Constellation emits an aura of peace of and security. Where once men died under the hail of grapeshot, children now walk. During her 175-year history, much blood has flowed over her wooden beams. So what or who, among the countless who have met death on her deck, was the ghostly apparition that was photographed in the forecastle in 1955? Lt. Cmdr. Allen Ross Brougham, USN, the man who snapped the photo, believes it is a captain returning to inspect his ship. Hans Holzer, a professional ghost hunter and author, says it could be any one of three spirits "haunting the old ship." To a Catholic priest who came face to face with the ghost, it is an old salt, unwilling to leave the beloved sea. Legends of ghosts and other strange occurrences have long been told about the United States Navy's first ship. But the first indication that they were more than the reminiscences of old sea dogs came at 8 bells on a cold December night in 1955.
Commander Brougham had his camera set. Waiting patiently, he allegedly caught the ghost forever on film. At 11:59:47 P.M., to be exact, the Navy officer "detected a faint scent in the air-a certain something not unlike gunpowder." Then before him, he said, appeared a "phosphorescently glowing, translucent ectoplasmic manifestation of a late Eighteenth Century or early Nineteenth Century sailor, complete with gold stripe trouser, cocked hat and sword." He barely had time to snap the shutter before the eerie figure vanished, he said. A few years later, repairmen heard strange moans and cries coming from below the decks, but every time they went to investigate they found nothing.
In Hans Holzer's book, Portal to the Past, reference is made to the experience of a Catholic priest who visited the Constellation in 1964. When the priest arrived, there was no member of the Maryland Naval Militia to take him aboard for a tour. So he went below by himself. While wandering beneath the deck, he said, he was startled by an old sailor who volunteered much information about history of the ship and the proper names for the equipment. After thanking his guide, the priest went above deck where he met several of the regular tour guides. He congratulated them for having such a knowledgeable man as the one who led him around. The real guides were horrified. "We have no one below," they protested. In haste, the guides and the priest rushed down the narrow stairway, but the old guide had vanished into the air.
Sybil Leek, the famous English witch, once paid a visit to the stately ship. She claimed she picked up vibrations from three spirits; a captain, a sailor and an apprentice seaman, who had all died violently. Which one of these denizens of the spirit world was the one photographed, if any, is unknown.
Sarah Soule
Ghost ships, in the mythology of the sea, are almost as plentiful as barnacles on a rock. One of the most celebrated is the phantom schooner of Harpswell which was seen by many people, usually in the late afternoon, fully rigged and under sail; a breathtaking sight, though apt to vanish without warning in a shimmer of light or a sudden rising of fog. This vision has been immortalized in the poem The Dead Ship of Harpswell, by John Greenleaf Whittier, whose opening lines are as follows: What flecks the outer gray beyond The sundown's golden trail? The white flash of a sea-bird's wing, Or gleam of slanting sail?
The period around 1812 was a splendid time for industrious young men to make a legitimate fortune on the high seas. A couple of boys barely into their twenties could prosper trading cod and lumber for the rum, molasses and coffee of the Indies, which was precisely the career George Leverett and Charles Jose envisioned when they set out from Portland, Maine. Their destination was the Soule Boatyard in South Freeport and their mission was to arrange for the building of their own new vessel. However, shortly after arriving in South Freeport they met the lovely Sarah Soule, fell violently in love with her, and out of sorts with each other. Perhaps because of his Portuguese blood, Jose pursued her more hotly, though in the end it was George Leverett she preferred. After a bitter argument, during which Charles tried to hurl George into the Royal River, the friendship between the two men ended. Charles disappeared and George proceeded with construction of the ship. When she was finished, he appropriately named her Sarah and prepared for his wedding to Sarah Soule.
Ill fortune arose on every side. At first there were strange obstacles in the wedding preparations. Then Captain Leverett found it oddly difficult to line up a crew. Still, he was a determined young man and, at last, with his bride in his house and a crew on his ship, Leverett sailed into Portland harbor to take on cargo for the West Indies. At the same time, there arrived a curious black craft which flew no flag and was outfitted with cannon. The ship was the Don Pedro Salazar and her captain was none other than Leverett's former partner and romantic rival, Charles Jose.
Much like a storm cloud on the horizon, the Don Pedro trailed the Sarah south. As the voyage progressed the Sarah's crew grew more and more uneasy and petitioned Captain Leverett to head for Nassau to report the menacing pursuer to the British Admiralty. He never reached the harbor. As soon as the Don Pedro saw what course Leverett was taking, she opened fire, killing all but Leverett and severely damaging, though through some miracle, not sinking the unarmed Sarah. Still blinded by jealousy and seeking murderous revenge, Jose could have tortured the survivor in a variety of traditional methods. However, Jose, after looting the ship, chose only to tie Leverett to the foot of the Sarah's mainmast and head him out to sea. It was then that Leverett experienced an extraordinary phenomenon. Helpless as he was and facing certain death and destruction on an unmanned and shattered vessel, he still was possessed by a strange notion that the ship was under control. Indeed the dead crew began to rise up and take their posts one by one. Sails were set and the ship's course was turned toward home. Captain Leverett, at this point, understandably lost consciousness.
On a bleak November day people on Potts' Point saw a fully rigged yet tragic wreck sailing with uncanny accuracy along the unmarked channel. Suddenly the ship came to a full stop without benefit of an anchor. A pale and silent crew lowered an apparently unconscious man into a boat, rowed him ashore and laid him on a rock, his log book beside him. Without even the squeak of an oar-lock, the ghostly sailors returned to the ship just as a heavy fog suddenly blanketed the harbor. When it had lifted the ship was gone. The unconscious man was soon recognized as George Leverett and it is said that he recovered at least enough to relate this tale, though he surely never went out to sea again.
The last sighting of the Sarah was in the 1880s on a crystaline summer afternoon. A guest seated on the piazza of Harpswell House looked seaward toward the horizon in time to see a wondrous vision. A great schooner, under full sail, her canvas gilded in the sun, was heading slowly for the harbor. He summoned a friend, but when they looked again the ship had vanished. Believers say that the magnificent wreck and her ghostly crew, weary from wandering, had reached home port for the last time.
Dolley Madison
Dorothy "Dolley" Madison was the wife of James Madison, the fourth president of the United States. She is known as the woman who turned the new nation's capital at Washington, D. C. from a dull swamp into a high-society social scene. Dolley served as the official White House hostess while her husband served as Secretary of State. Dorothea Paine "Dolley" Madison was one of the most popular first ladies to have presided in the White House. She was born in 1768 and became the wife and the young widow of John Todd, a Quaker lawyer of Philadelphia. 1794, at the age of twenty-six, she married James Madison, who became, in 1809, fourth president of the United States.
Dolley's wit and charm and her ability to remember faces endeared her to everyone. But she never liked to be crossed, as the legend of her ghost bears out. When the second Mrs. Woodrow Wilson occupied the White House, she ordered gardeners to dig up the familiar Rose Garden. They never turned a spade. Dolley Madison had planned and built the garden! Her ghost arrived in all her nineteenth century to upbraid the workmen for what they were about to do. The men fled. Not a flower was disturbed and Dolley's garden continues to bloom today as it has for nearly two centuries.
Andrew "Old Hickory" Jackson
The Rose Room is believed to be one of the most haunted spots in the White House. It contains Andrew Jackson's bed, and if we are to believe testimony of those who have felt his presence, "Old Hickory" himself still dwells in his former bed chamber. And well he might. In 1824 Jackson ran for president against John Quincy Adams and two other candidates, garnering the most popular and electoral votes, but not a clear majority; the election was decided by the House of Representatives, which chose Adams. In 1828 Jackson finally won the presidency, but he never forgot nor forgave his enemies. Bitterly resentful over his earlier defeat, he removed two thousand former office-holders, replacing them with his own appointments.
Twenty years after Jackson's death, Mary Todd Lincoln, a devout believer in the spirit world, told friends that she'd heard him stomping through the White House corridors and swearing. Still settling old scores?
John and Abigail Adams
President John Adams and his wife, Abigail, were the first occupants of the White House. During Adams' presidency (1797-1801), the capital moved from Philadelphia to Washington, a struggling hamlet built mostly in a swamp. Pennsylvania Avenue was unpaved, and frequent rains turned it into a quagmire. Although the White House itself was only half finished, Mrs. Adams cheerfully tolerated the noise and confusion of workmen coming and going. She was as fond of pomp and ceremony as Martha Washington had been, and, in spite of the inconveniences, held memorable receptions and dinner parties. Indeed, her invitations were highly coveted. But one immediate problem presented itself-where to hang the family wash. The White House was inadequately heated, and a number of rooms were cold and damp. Mrs. Adams finally decided that the East Room was the warmest and driest place in her august home, and that's where the clothesline was strung. The first lady has never forgotten. The ghost of Abigail Adams is seen hurrying toward the East Room, with arms out stretched at if carrying a load of laundry. She can be recognized by the cap and lace shawl she favored in life.
Although Abigail Adams is the "oldest" ghost ever to have been encountered at the White House, she is by no means the only former occupant to occasionally wander its halls and great rooms. The home of the American chief executive has been the site of so much intense life it seems only appropriate that from within its walls come stories and legends of presidents and first ladies who linger...after life.
http://www.history.com/topics/haunted-historic-places
---
:: CHECK OUT THE SPOOKY LINKS ::
In 1897 a ghost's testimony convicted a man to life in prison
http://www.omg-facts.com/History/In-1897-a-ghost-s-testimony-convicted-a/51373
Why Yvette Fielding is such a spirited ghosthunter
http://www.dailymail.co.uk/tvshowbiz/article-1383993/Why-Yvette-Fielding-spirited-ghosthunter.html
Engineer 'talks' to his dead teenage daughter
http://www.dailymail.co.uk/news/article-2134547/Hi-Daddy-I-love--Engineer-talks-dead-teenage-daughter-developing-paranormal-detection-devices.html
Family send in paranormal experts after 'capturing ghost' in home video
http://www.dailymail.co.uk/news/article-1370715/Coventry-family-paranormal-experts-capturing-ghost-home-video.html
Family sues landlord after 'ghosts' force them to flee
http://www.dailymail.co.uk/news/article-2129847/Family-sues-landlord-ghosts-force-flee-rental-house-town-Amityville-Horror-filmed.html
Couple spend £3,000 on hotels after poltergeists force them from their flat
http://www.dailymail.co.uk/news/article-1361391/Paranormal-Activity-Couple-spend-3-000-hotels-ghosts-force-home.html
Tiny village after dozens of locals are spooked by mysterious 'white lady'
http://www.dailymail.co.uk/news/article-1109642/Ghost-hunters-flock-tiny-village-dozens-locals-spooked-mysterious-white-lady.html
Ghostly visitor doing the rounds at the hospital
http://www.dailymail.co.uk/news/article-1132123/Hospital-calls-exorcist-Ghost-dead-Roman-soldier-seen-near-morgue.html
Tour brothers report "extreme paranormal activity"
http://www.idahostatejournal.com/news/local/article_db297d76-cc8f-11e0-a296-001cc4c03286.html
Ghost believed to be cause of "creepy" happenings at Texas store
http://news.yahoo.com/video/oddnews-22772304/ghost-believed-to-be-cause-of-creepy-happenings-at-texas-store-29827011.html
Paranormal team visits Palestine
http://palestineherald.com/localscene/x2063991512/GHOST-HUNTERS-Paranormal-team-visits-Palestine-checks-out-locations
What IS the truth about the Enfield Poltergeist
http://www.dailymail.co.uk/news/article-2054842/Enfield-Poltergeist-The-amazing-story-11-year-old-North-London-girl-levitated-bed.html
http://www.dailymail.co.uk/news/article-440048/Suburban-poltergeist-A-30-year-silence-broken.html
Amityville horror house on sale for $1.35 million
http://www.dailymail.co.uk/news/article-2019137/Amityville-horror-house-sale-1-35-million.html
http://abcnews.go.com/Video/playerIndex?id=14121312
http://www.huffingtonpost.com/2011/07/27/amityville-horror-home-for-sale_n_910793.html
Speaking to the dead in a haunted castle
http://www.dailymail.co.uk/travel/article-615938/Speaking-dead-haunted-castle.html
Abandoned asylum now a booming tourism business (ghosts included)
http://www.dailymail.co.uk/news/article-2077391/Abandoned-asylum-treated-patients-electroshock-therapy-cold-water-baths-offered-lobotomies-booming-tourism-business-ghosts-included.html
World War II hero Guy Gibson's ghost hunted
http://www.bbc.co.uk/news/uk-england-lincolnshire-15521637
The rise of the spirit shadows
http://www.dailymail.co.uk/news/article-2105352/Robert-Sheers-haunting-photos-ghost-like-figures-famous-landmarks-Photoshop-involved.html
Niagara's very haunted Past
http://www.huffingtonpost.ca/bernie-farber/ghosts-of-niagara_b_1565156.html
Ghost had big appetite in Waukegan, Illinois
http://www.examiner.com/article/ghost-had-big-appetite-waukegan-illinois?CID=examiner_alerts_article
UFOs, aliens and ghosts are believed in more than God
http://www.telegraph.co.uk/news/newstopics/howaboutthat/3510825/UFOs-aliens-and-ghosts-are-believed-in-more-than-God.html
http://www.dailymail.co.uk/news/article-1088824/Believe-God-Oh-But-I-swear-little-green-men-ghosts-mediums.html
Britain's 'most-haunted' manor house for sale
http://www.dailymail.co.uk/news/article-1310763/Wymering-Manor-Britains-haunted-manor-house-auction.html
The spookiest spots in Britain revealed
http://www.dailymail.co.uk/news/article-1216605/This-spectred-isle--spookiest-spots-Britain-unearthed.html
Ghost Adventures on Travel Channel
http://www.travelchannel.com/tv-shows/ghost-adventures
Indias Most Haunted on NDTV GoodTimes
http://goodtimes.ndtv.com/Ndtv-Show-Special.aspx?ID=588
The Great Afterlife Debate
http://www.skeptic.com/reading_room/the-great-afterlife-debate
The paranormal: Debate
http://news.bbc.co.uk/today/hi/today/newsid_9410000/9410492.stm
Science v/s Paranormal Investigation
http://www.paranexus.org/index.php?action=blog%3Bbact%3Dmemberart%3Bmember%3D229%3Bblogid%3D6%3Barticle%3D127%3Berr%3D0%3Bbrr%3D0%3Bcomment%3D0%3Btag%3D0%3Bwhere%3DMember_Article
The ghostly trail
http://www.thehindu.com/arts/history-and-culture/the-ghostly-trail/article3926507.ece
Seeking the wisdom of faith
http://www.deccanchronicle.com/tabloid/sunday-chronicle/cover-story/seeking-wisdom-faith-646
The Haunted India - G.R.I.P India
http://www.squidoo.com/gripindia
http://www.hindustantimes.com/India-news/NewDelhi/A-Delhiite-in-letter-and-in-spirit/Article1-820451.aspx
QUESTIONNAIRE WITH INDIAN PARANORMAL SOCIETY
i>http://zeenews.india.com/entertainment/exclusive/ghosts-can-be-tackled-in-the-same-way-a-wicked-human-is_116873.htm
http://springtide.in/articles/latest/1.html
---
Zak Bagans @ Scarefest
---
A mysterious village in Rajashthan - Aaj Tak
---
'Shaitaan'- With Gaurav Tiwari - Live India
http://www.youtube.com/user/gripindia/videos
---
India's Most Haunted- NDTV
---
The Story of the Ghost Story - BBC
---
Michael Jackson's Ghost
http://www.dailymail.co.uk/news/article-1197780/Ghost-Michael-Jackson-caught-camera-pacing-corridors-Neverland.html
---
The Enfield Polergeist
---
Forest Paranormal BBC
---
Exorcism report by ABC'S 20/20, May '07
http://abcnews.go.com/Video/playerIndex?id=3163069
---
Asheville NC High School Ghost
---
Ghost, Poltergeist and Paranormal
---
CNN NEWS-Ghost caught in NBA game
Haunted Earth on CNN
CNN reports on a ghost caught on camera at ohio gas station
---
Supernatural Supermarket Captures 'Ghost' On Security Footage
http://www.dailymail.co.uk/news/article-2119748/Supernatural-supermarket-captures-ghost-security-footage-owner-forewarned-haunting.html
---
I Believe In Ghosts - Joe Swash BBC
http://www.bbc.co.uk/programmes/b00qb039
http://www.mirror.co.uk/tv/tv-previews/i-believe-in-ghosts-joe-swash---195671
---
Is Nicolas Cage a Vampire?
http://abcnews.go.com/blogs/entertainment/2011/09/is-nicolas-cage-a-vampire-from-the-civil-war-era
http://www.dailymail.co.uk/news/article-2038580/Nicholas-Cages-Civil-War-doppelganger-photo-posted-eBay-1million.html?ITO=1490
---
Bermuda Triangle Video - World's Biggest Mystery
Over 200 separate mysterious disappearances have been attributed to the Devil's Triangle, including massive vessels such as the USS Cyclops and the SS Marine Sulphur Queen.
In 1492, Christopher Columbus made several interesting recordings in his log during his journey through the Devil's Triangle. He told of strange magnetic deviances in his navigation instruments. Strange lights were seen on the distant horizon and in the sky. He even recorded in his log of a "great flame of fire" that crashed into the ocean.
Another mysterious event occurred in 1872. The Mary Celeste had departed on November 7, 1872 for Genoa. On December 4, 1872, the crew of the Dei Gratia spotted the vessel and noted the ship was sailing very erratically. When they turned and approached the ship they were astonished to find it completely empty. The lifeboat was missing even though the ship appeared to be in perfect condition.
The disappearance of Flight 19 ranks at the very top of Bermuda Triangle lore. On December 5, 1945, five Navy Avengers vanished while on a routine training mission over the Atlantic. Patrol leader Lt. Charles Taylor (an experienced pilot who was familiar with the area) had radioed Florida with the bizarre message, "Control tower this is an emergency. We seem to be off course. We seem to be lost. We can't make out where we are." . When told to head due west they replied "Everything looks wrong, even the ocean looks strange". A Navy search was initiated (including a Martin Mariner that blew up 23 minutes into its flight) that lasted for weeks. No trace was ever found of the aircraft or crew.
On December 27, 1948, a commercial flight traveling from Puerto Rico to Florida, met a similar fate. NC-16002 DC-3 radioed Miami that they were 50 miles out and ready to receive landing instructions. Miami radioed back the instructions and awaited a reply of confirmation. None was ever received. After 3 hours, a search and rescue team was sent out to find the missing aircraft. In calm seas and clear weather, no trace was found of the craft or its passengers.
---
19 Year Coma - Strange but True
In 1984, on Friday the 13th, Terry Wallis, then 19 years old, and a friend were involved in a major car accident in Mountain View, Arkansas. Their car careened off the road into a ditch and came to a halt under a bridge. Terry's passenger was killed while Terry suffered major injuries and was found comatose. Terry's wife and 1 month old daughter waited, hoping Terry would recover quickly. The family carried Terry home from the Stone County Nursing and Rehabilitation Center and back during the next 19 years hoping Terry would regain consciousness.
Terry remained comatose until June 13, 2003 (yes, also on Friday the 13th) when he awoke in his hospital bed and uttered his first words. His daughter was now 19 years old. His wife left to raise their daughter on her own for nearly 2 decades. His mother and father still alive.
The Recovery
His first word was "Mom". His second word: "Pepsi". That was quickly followed by "milk" and by the second day Terry was talking as if nothing had every been wrong. The only problem anyone could tell was Terry was still living in 1984.
Terry asked for his grandparents who had since died. He still refers to Ronald Reagan as the president. He remembers his home's phone number, a phone number that everyone else had long forgotten. He was shocked to hear that the U.S.S.R was no longer a enemy and that the Berlin wall had fallen.
Doctors are puzzled by the recovery but state that it seemed to begin when Terry reacted to the news that his medical bill was in the 6 figure range.
http://news.bbc.co.uk/2/hi/africa/3052433.stm
http://www.foxnews.com/story/0,2933,277475,00.html
---
Schlitzie the Pinhead
"Schlitzie" was born Simon Metz on September 10, 1890 in the Bronx. From birth Schlitzie looked like any other baby boy but as the years progressed, it became apparent that he suffered from microcephaly, a condition where the face grows at a normal rate but the head does not. Microcephaly bestows upon the person the an abnormally small head (often only half the size of a normal head) and sloping forehead. Known as "chaus", "rat people" or "pinheads", the condition almost always results in mental retardation and diminished brain capacity. The cause of the condition varies. Sometimes it can be caused when a child's mother consumes excessive alcohol. There is no cure.
As one of the greatest circus sideshow performers in history, it is odd that many details of Schlitzie's early life are unclear. Stories passed down from his circus owners indicate that Schlitzie was born in Sante Fe, New Mexico (some say he was bon in Yucatan, Mexico) to a very wealthy family. He had a sister named Atheila who also suffered from microcephaly. The parents were ashamed of the children and kept them hidden away. As was common in the early 1900's, when the opportunity presented itself, the family sold Schlitize and his sister to the travelling circus where he began his life as a sideshow freak.
A circus sideshow owner named Pete Kortes kept Athteila to himself and passed Schlitzie to his brother George Kortes. In the course of his career Schlitzie was employed by Ringling Bros. and Barnum & Bailey Circus, Clyde Beatty Circus, Tom Mix Circus, Crafts 20 Big Shows, Foley & Burke Carnival, West Coast Shows, Vanteen & Lee Circus Sideshow, and the Dobritsch International Circus (circus freaks were often traded around and "lent" to other circuses). Schlitzie was billed as "What is it?", "pinhead", and "the last of the Aztecs". He was often billed as a female only because his caretakers found it easier to change his diaper when he was dressed in a lady's gown. Schlitzie has the mental capacity of a 3-4 year old.
Schlitzie's mental capacity offered one advantage - it made him a favorite with the fans and his caretakers. Like a 3-year-old frozen in time, each day brought new wonders to Schlitzie. His childlike exuberance, boyish innocence, and unconditional love for everyone he met, endeared him to everyone he came into contact with.
In addition to sideshow work, Schlitzie made appearances in several movies. In 1932, Schlitzie was given a part in the cult classic movie, Freaks. He also made an appearance later in the year in the Island of Lost Souls (as a "manimal") opposite Charles Laughton and Bela Lugosi. He also appeared in the 1928 movie, The Sideshow (bit role), the 1934 Tomorrow's Children (as a vasectomy patient), and the 1941 Meet Boston Blackie).
In 1936, while travelling with the Tom Mix Circus Sideshow, a chimpanzee trainer named George Surtees became Schlitzie's legal guardian (his California Certificate of Death even lists his name as Shilze Surtees). When George' passed away in the 1960's, ownership of Schlitzie went to George's daughter who declined to care for him. He was institutionalized in the Los Angeles County Hospital. Schlitzie spent many years in the hospital.
By an odd stroke of luck, a circus sword swallower, Bill Unks, was working part time in the hospital during the off season when he recognized a sad, depressed Schlitzie. Convincing the hospital that allowing Schlitzie to be a part of the circuses sideshow world would do Schlitzie a world of good, the hospital agreed and consigned Schlitzie to Sam Kortes, Unks' employer.
Schlitzie spent his finals days living with performer friends near MacArthur Park in Los Angeles. He passed away at the age of 81 at Fountain View Convalescent Home in Los Angeles from bronchial pneumonia. Schlitzie was interred at Queen Of Heaven Cemetery, Rowland Heights, California, Plot: Grave 69 - Tier 21 - Section E. The grave went unmarked for several years until members of the internet message board community at Find a Death raised funds to have the grave appropriately marked.
http://en.wikipedia.org/wiki/Schlitzie
---
The Canvey Island Monster
The Discovery
- In August of 1954, a man stumbled upon a strange, lifeless creature covered in seaweed on the shores of Canvey Island, Great Britain. After carefully examining the animal, he was certain it was unlike any creature he had ever seen. It appeared to be a marine animal but strangely exhibited some land-bearing animal characteristics - it had feet and legs!
Two zoologists were called in to make a professional evaluation of the creature. Photographs were taken of the animal which must have stood around 2 1/2 feet tall with 5 toes arranged in a 'U' shape and a concave arch. It had thick, brownish skin and two protruding eyes. They agreed that this was some unknown species of animal. Unfortunately, after examining the animal, the zoologists took it upon themselves to create the creature.
Second Animal Found
- Less than 3 months latter, in November of 1954, Reverend Joseph Overs stumbled upon another one of the creatures about 2 miles from the location of the first creature's discovery. It appeared basically the same as the first creature only a little larger (and in better condition). This one stood around 4 feet tall. They estimated that it weighed about 25 pounds. It had the same 2 large eyes, nostrils, sharp teeth, and gills. An like the first creature, it had legs and feet.
To date, the origin of this species remains unknown..
http://en.wikipedia.org/wiki/Canvey_Island_Monster
---
The the biggest of the big, Bigfoot
This is quite possibly the most famous of all the North American mythical and legendary creatures, Bigfoot. He, she, it, whatever has been seen countless times by numerous people. Hair, footprints, and blood have all been found and unidentifiable in terms of DNA. It has been recorded on film, audio, and video for the last forty years. He is the American northwest's most elusive celebrity. Little is known about it and no bodies or skeletal remains have every been found. There are many theories that this enigma is a paragon, or first of its kind. And others debate that it is a survivor of a race long gone. All we do know is that it is very intelligent to be able to avoid humantity for so long and to leave no trace to its whereabouts.
http://en.wikipedia.org/wiki/Bigfoot
---
Mysterious Talking Mongoose 'Gef' from India
The strange saga of Gef the talking mongoose began in Autumn 1931 in an isolated farmstead on the Isle of Man called Doarlish Cashen (Cashen's Gap). The farm was home to 60-yr-old Jim Irving, his wife Margaret, and their 12-yr old daughter Voirrey.
Jim had been a commercial traveller before taking up farming in his retirement. The farm was not a success. Productivity was dropping, and the family struggled to make ends meet. They had no electricity, no phone and no radio. Their nearest neighbours lived over a mile away.
The Thing in the Walls
One dull September evening, the family heard inexplicable "blowing, spitting and growling" sounds coming from behind the wooden paneling lining the farmhouse walls. Jim thought a rat was to blame, and tried in vain to drive it from its lair.
The strange noises persisted over the following days. Jim set traps and laid down poison, but all to no avail. In desperation, he even tried to flush the intruder out by growling like a dog. To his surprise, it growled right back at him!
The elusive creature proved to be a talented mimic. It ingratiated itself with Jim by dutifully repeating his imitations of various animals and birds. Soon, he had only to name an animal and it would promptly respond with the appropriate imitation. At other times it made a gurgling sound like a baby attempting to form its first words. Then it began to talk...
Gef Introduces Himself
By way of experiment, Voirrey asked the creature to repeat some nursery rhymes. It obliged in a clear, if very squeaky, voice. Soon it was speaking freely. It introduced itself as Gef (pronounced 'Jeff') and claimed to be "an extra clever mongoose" born in Delhi, India in 1852. (A neighbouring farmer had actually imported Mongeese to the island 20 years earlier, hoping to curb the local rabbit population.)
Gef was soon holding regular conversations with both Voirrey and her father. (He seemed rather less friendly towards Voirrey's mother, Margaret.) He began nesting in a boxed partition in Voirrey's room, which the family dubbed "Gef's sanctum".
Although Jim and Margaret both caught brief glimpses of Gef, only Voirrey was allowed to look at him directly. She described him as being the size of a small rat, with yellowish fur and a long bushy tail.
Gef's Habits
Gef soon became one of the family. During the day he would roam the island, riding on the back axles of buses and cars. In the evening he would return home to share the news and gossip he had picked up on his travels. Sometimes he would also read out items from the local newspapers.
"It announces its presence by calling either myself or my wife by our Christian names," Jim Irving wrote. "It's hearing powers are phenomenal. It is no use whispering. It detects the whisper 15-20 feet away, tells you that you are whispering, and repeats exactly what one has said."
Gef would often bring rabbits home for Margaret to cook. In return, he was given tidbits such as biscuits, sweets and chocolate. He was also fond of bacon and sausages. The food would be left out for him on the crossbeams near the ceiling, and he would sneak out and snatch it when no-one was looking.
Sing-along with Gef
Gef enjoyed singing as much as talking. His favourite tune was Carolina Moon, which he would croon along to the gramophone. (Sometimes, he would bounce a rubber ball up and down in time to the music instead.) He also sang the Manx national anthem, several hymns and some fragments of a Spanish folksong.
On one occasion he rather offended Voirrey's mother by singing a lewd parody of Home on the Range he had picked up from some bus drivers. "You know Gef, you are no animal!" scolded Margaret. "Of course I am not," retorted Gef. "I am the Holy Ghost!"
Gef's Temper
Like many a poltergeist (or adolescent girl) Gef had a rather short fuse. For example, he once suddenly flew into a rage when he thought Jim was taking too long opening the morning post. "Read it out, you fat-headed gnome!" he squeaked furiously.
He also seemed to enjoy deliberately provoking Voirrey's parents. One night, he made a nuisance of himself by sighing and groaning for 30 minutes without pause, before confessing, "I did it for devilment!"
On another occasion, Margaret found herself being pelted with stones as she walked home. "Is that you, Gef?" she called out. "Yes, Maggie the witch woman, the Zulu Woman, the Honolulu woman!" taunted the impertinent mongoose.
Gef's Fame
The Manx papers ran a series of gently mocking articles about the 'Dalby Spook' (as they dubbed Gef) which led to Voirrey being teased mercilessly at school. Gef's fame spread to the mainland after Jim Irving persuaded the psychic researcher (and inveterate self-publicist) Harry Price to take an interest in the case.
But even as Gef's notoriety grew, his visits to the Irvings became fewer and farther between. By the time Price showed up to investigate in person, the marvellous mongoose was conspicuous only by his absence (see Investigating Gef).
In 1936, Price published the results of his investigation in a book co-authored with journalist Richard Lambert entitled The Haunting of Cashen's Gap: A Modern "Miracle" Investigated. Although Price did not explicitly accuse the Irvings of perpetrating a hoax, neither did he validate their claims.
Farewell to Gef
Soon after Price's book was published, the Irvings left Cashen's Gap for the mainland. Gef did not follow them there, nor did he introduce himself to the new owner, a Mr Graham.
Intriguingly, in 1947 Graham trapped and killed a strange looking animal that seemed to be neither ferret, stoat nor weasel. "It answers to all descriptions," the puzzled farmer told the local press. Eventually, Graham too left Cashen's Gap, and the farmhouse was demolished.
In 1970, a reporter from FATE magazine managed to track Voirrey down for an interview. She proved reluctant to discuss her former life with Gef. "Yes, there was a little animal who talked and did all those other things," she admitted. "He said he was a mongoose and we should call him Gef... But I do wish he had let us alone."
Highly intelligent or a poltergeist?
Gef demonstrated a high degree of intelligence. He spoke Russian, Spanish, Arabic and could understand the sign language used by deaf people. He was also clairvoyant and often told the family of events that were happening several miles away. When asked if he was a real animal or a spirit, Gef replied, "I am an earth-bound spirit".
Many began to believe that Gef was more than a highly intelligent creature and thought that instead. he was a physical manifestation of a poltergeist (which are typically associated with teenagers present – the Irving's had a thirteen year old daughter living at home at the time).
Gef comments recorded by the Irving family:
"I'll split the atom! I am the fifth dimension! I am the eighth wonder of the world!"
"I am not evil. I could be if I wanted. You don't know what damage or harm I could do if I were roused. I could kill you all, but I won't."
After being asked where he would go when he died: "To Hell, to the Land of Mist."
Gef on life with the Irvings: "If you are kind to me, I will bring you good luck. If you are not kind, I shall kill all your poultry. I can get them wherever you put them!"
"For years, I understood all that people said, but I could not speak until you taught me."
Upon noticing that Jim was reading the Bible: "Look at the pious old atheist reading the Bible; he will swear in a minute!"
"You'll put me in a bottle if you catch me."
After being asked to chase away some weasels: "I don't want a combat and a turmoil with them!"
http://www.forteantimes.com/features/articles/4915/gef_the_talking_mongoose.html
http://www.mysteriousbritain.co.uk/england/isle-of-man/hauntings/gef-the-talking-mongoose.html
---
Real Alien Autopsy
Possibly no event in the UFO community has triggered as much debate as the 'alien autopsy' film. The film, showing a purported autopsy performed on a dead alien from the Roswell, New Mexico crash, offers a unparalleled view into what a real alien could possibly look like. The film first surfaced in 1995 on a British television talk show. Later aired on the Fox network in the United States, it garnered an audience of over 10 million people.
Ray Santilli, the purveyor of the film, will not disclose the identity of the filmmaker although it is believed that Ray may have slipped up in a public Usenet post and revealed the name of the cameraman - Jack Barrett, a 82 year old male from Florida. Ray mentioned the cameraman as 'Barrett', a typo on Ray's part, in a public newsgroup post after which Ray continued using 'Barnett' as a pseudonym for the cameraman. In the post, Ray described how he had been searching for early film of Elvis Presley when he was contacted by 'Barnett' regarding the sale of a early Presley film. After making the sale, 'Barnett' told Ray of another film that he may be interested in. He commenced to describe the alien autopsy file and explained that he had once been a cameraman for the U.S. Army.
Ray took a look at the film and was finally convinced of its authenticity when the cameraman was able to produce proof that he was indeed a cameraman for the Army. 'Barnett' convinced Ray to conceal his identity since the information that Barnett was releasing was highly confidential. Barnett produced 22 canisters of 16mm film claiming that the films were 'outtakes' from a filming session shot in 1947.
The film, appearing to be a black and white home-type movie shot in the 1940's, shows in graphic detail the autopsy of an alien being - presumably a victim of the Roswell Incident. Barnett further elaborated on the events that occurred on the day the film was shot. Barnett claims he was called to White Sands, New Mexico to film the crash site of a Soviet spy plane. Barnett states that upon arriving at the site, it was apparent this was no Russian spy plane. The object was shiny and disc shaped, resting upside down. Barnett claims that 3 of the 4 occupants were still alive when he arrived. Calling these visitors, 'freaks', Barnett stated that military men had beaten some of these creatures in order to force them to release 'boxes' that they held tightly clutched to their chests.
After a few days, the craft was transported to Wright-Patterson air base in Ohio. Barnett alleged that the air in the craft was 'thick' and difficult to breathe in. Once the wreckage was cleaned up a little, the craft was loaded on a truck and taken to the base. Barnett went along and filmed the wreckage over a period of 3 days. Afterwards, he was sent to Fort Worth, Texas where the body of the 4th creature was stored. It was at this location that Barnett filmed the alien autopsy. Interestingly, Barnett claimed that one of the other creatures must have died since he filmed 2 autopsies during his stay in Fort Worth.
http://en.wikipedia.org/wiki/Alien_autopsy
http://science.howstuffworks.com/space/aliens-ufos/history-roswell-incident2.htm